Next Generation Biobanking Videos
Move beyond LIMS and traditional sample management systems to Labmatrix – next generation biobanking for the personalized medicine era.
Labmatrix Introductory Video for Next Generation Biobanking
In this short video, we cover the key features of Labmatrix for next generation biobanking.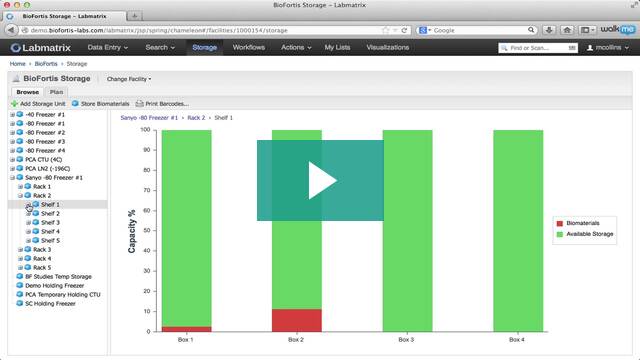 Labmatrix Biobanking Workflows Overview
In this video, we provide an overview of Labmatrix's operational biobanking workflows for receiving and registering samples, requesting for existing samples, and fulfilling sample requests.